Purchases made through links earn us a small commission, at no extra cost to you.
Walking into the Tottori Sand Museum I was dripping with sweat, having spent the last hour or so across the street exploring Japan's largest sand dunes. I was eager to get into the museum not just for the cooler temperatures (although, that was a big part of it), but also because I was curious to see what kind of creations can be made from just sand and water.
If the sand sculpture outside was any indication, I was in for quite the treat.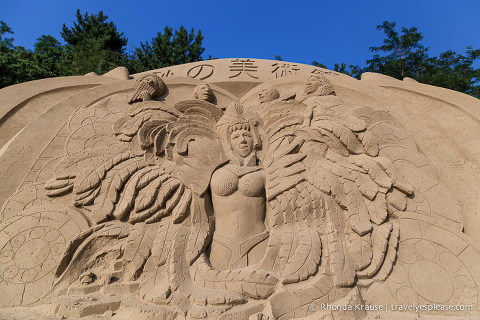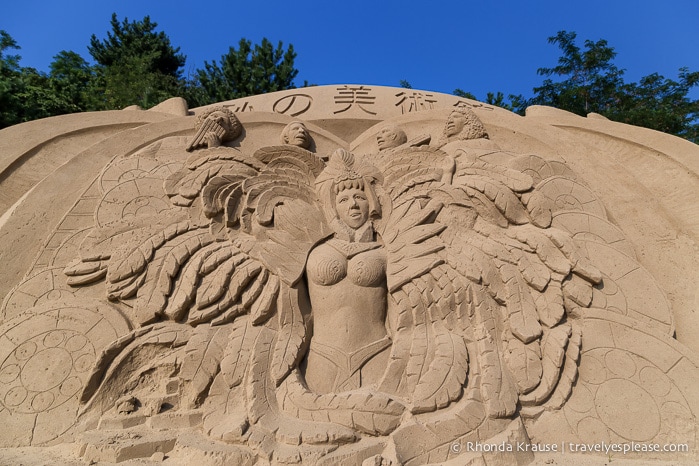 The Tottori Sand Museum is a different kind of art museum. Instead of standing in front of paintings, pondering their deeper meaning, or if they're even art at all, I felt more like I was taking a stroll on the beach.
A beach with some of the most amazing sand sculptures I've laid eyes on.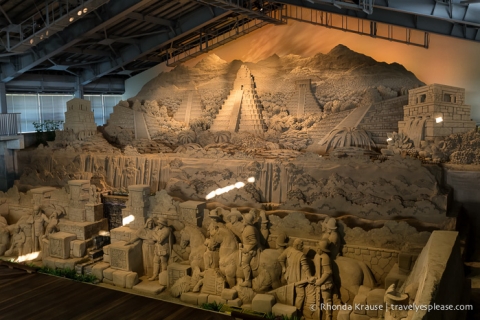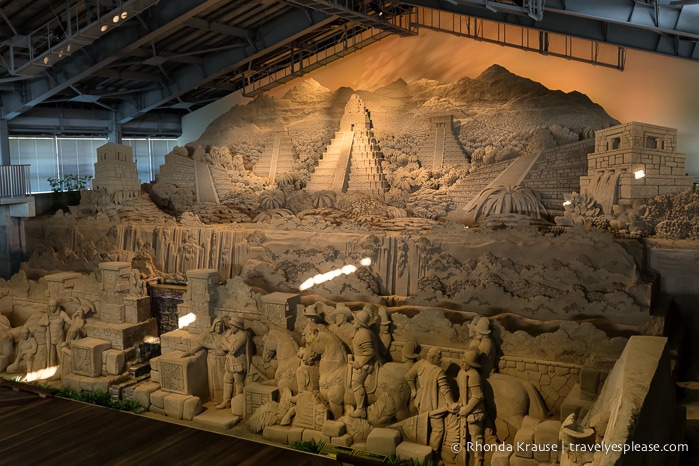 About the Tottori Sand Museum
The Tottori Sand Museum is the world's first indoor museum dedicated entirely to the art of sand sculpture.
Every year, a team of some of the best sand sculptors from around the world comes together to create works of art based on that year's exhibition theme. The museum closes for 3 months while the sculptors are hard at work on their creations.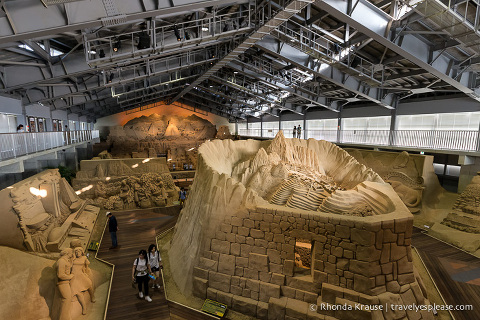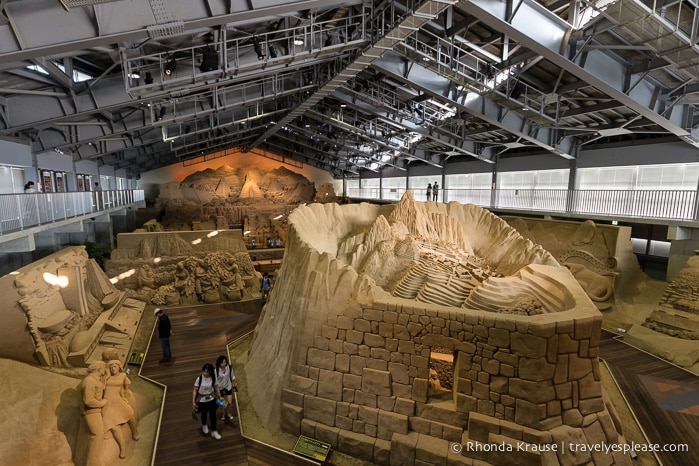 The Sand Museum's tag line is "Travel Around the World in Sand" and past exhibitions have showcased Germany, Russia, Southeast Asia and Africa.
When I visited in 2016 it was the Sand Museum's 9th exhibition, the theme of which was South America.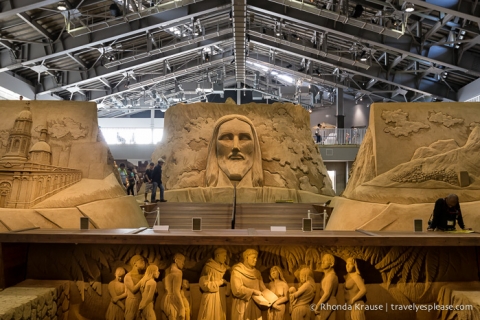 My Visit to the Tottori Sand Museum
I couldn't have been more thrilled that the Sand Museum's theme during my visit was South America, since that is where I'll be travelling to next.
It was fun to see many of the places I'll be visiting- Cusco, the Inca Trail, Machu Picchu and Santiago– all expertly carved in sand. If I wasn't already excited for my trip, I sure am now!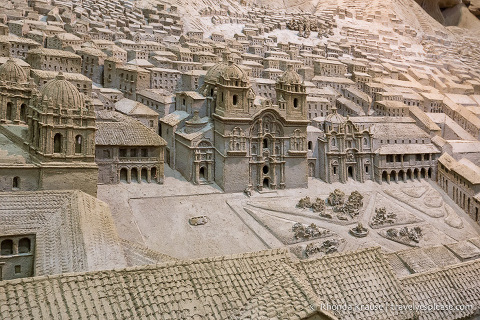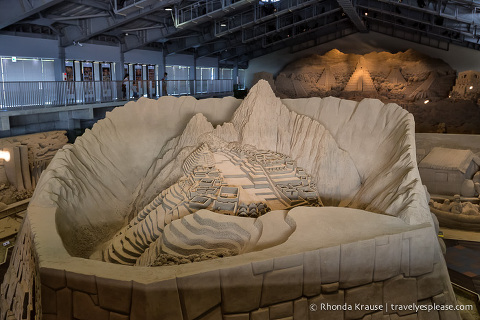 The Tottori Sand Museum is small, really just one large room, but there sure is a lot of talent on display (shout out to my fellow Canadians Karen Fralich and David Ducharme!)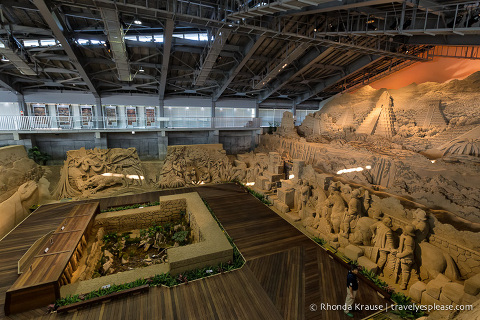 As a whole, each sculpture is incredibly impressive. Yet, it's the finer details that are really intriguing.
After admiring the works in their entirety, I started to look at each sculpture in parts, like pieces of a puzzle. I was amazed at how intricate, even life-like each element of the sculpture really was.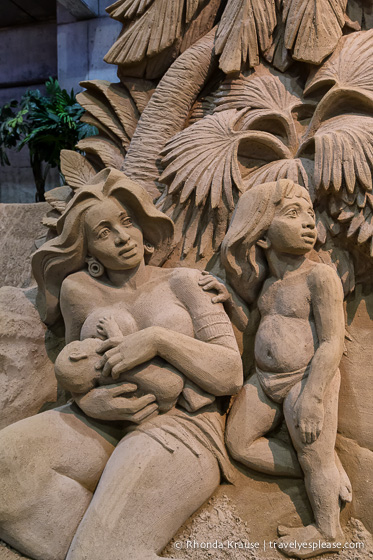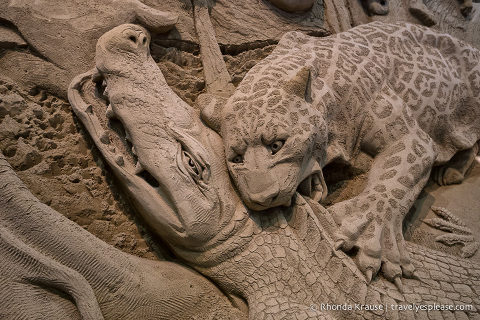 These little details moved the sculptures from impressive to exquisite, in my mind.
Had I more time, I would have taken a second loop around the museum, just to make sure I didn't miss out on anything. Now that's a testament to how great this museum is- I usually make my way through them as quickly as possible!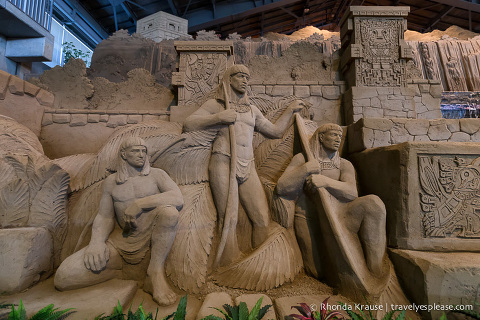 Final Thoughts About Visiting the Tottori Sand Museum
I think the Tottori Sand Museum would be a fun place to visit for people of varying interests. Art lovers will surely appreciate the skill and finesse that went into making these sand sculptures. Travel lovers will enjoy being transported to places they are dreaming of seeing, or reminiscing about places they've already been. As for kids, maybe they will be inspired to make their own grand work of art next time they are at the beach!
The sand museum is so impressive and unique that I consider it one of the must do things in Japan. I'm very glad the museum was on my Tottori itinerary because it was a big highlight of my trip.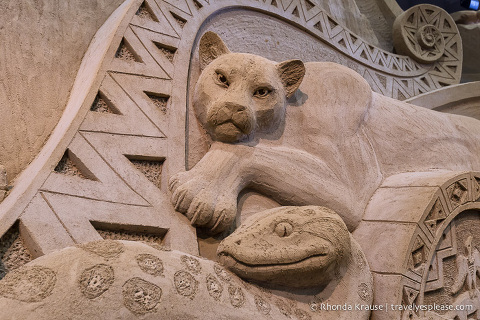 Photos From the Tottori Sand Museum
Here are some more pictures of the Tottori Sand Museum's 2016 exhibit- South America.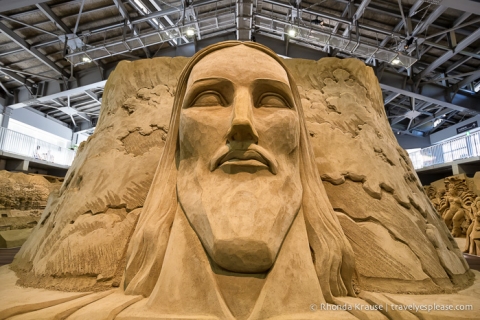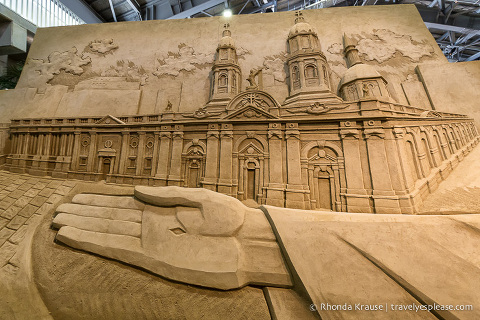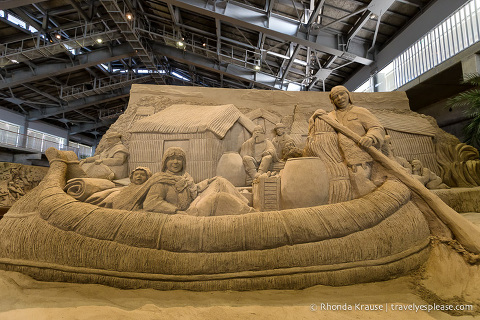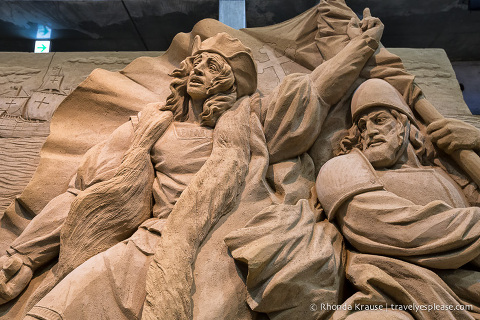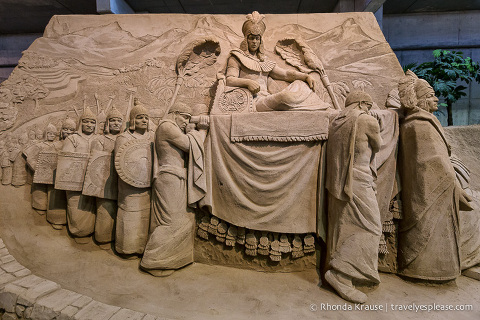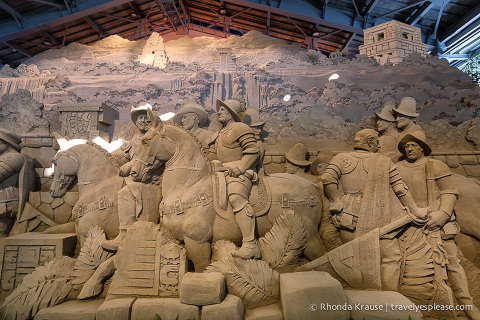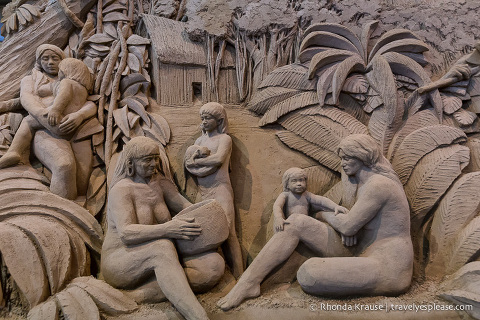 Tips for Visiting the Tottori Sand Museum
Location: The Tottori Sand Museum is in Tottori City, Japan. It's across the street from the famous Tottori Sand Dunes, a short walk from the east entrance.
Exhibition Period: The exhibitions typically run from mid-April to the beginning of January. The museum then closes for 3 months while the next exhibition is being sculpted.
The Tottori Sand Museum's exhibition for 2022 is Egypt.
Opening Hours: The Sand Museum is open Monday- Friday and Sunday from 9:00 am- 5:00 pm (last admission at 4:30 pm). On Saturdays the museum is open until 6:00 pm (last admission at 5:30 pm). Confirm current hours here.
Admission Fees: Prices are ¥800 for adults and ¥400 for students (elementary-high school).
Information was updated in September 2022, but can change without notice. Please confirm directly with service providers.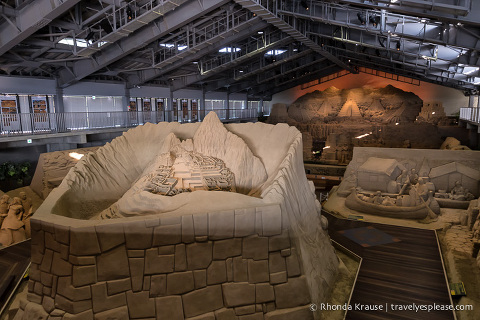 Accommodations in Tottori City
For your convenience, here is a list of hotels in Tottori City. Please consider booking your Tottori City accommodations through the included link. It costs nothing extra and helps support this website. Thank you!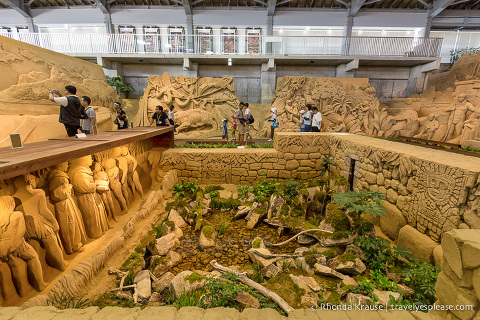 I'd like to thank the Tottori Prefectural Government Tourism and Exchange Bureau for hosting me in order to bring you this story. As always, I speak only the truth and hosts have no editorial influence on articles.
More Japan Destinations and Travel Guides