Purchases made through links earn us a small commission, at no extra cost to you.
During our two weeks in Japan, I couldn't help but notice the beautiful sake barrels that were piled on top of each other at Shinto shrines. Called kazaridaru, these "decoration barrels" are physically empty, but hold immense spiritual significance.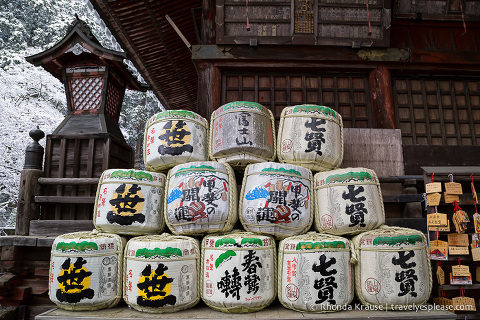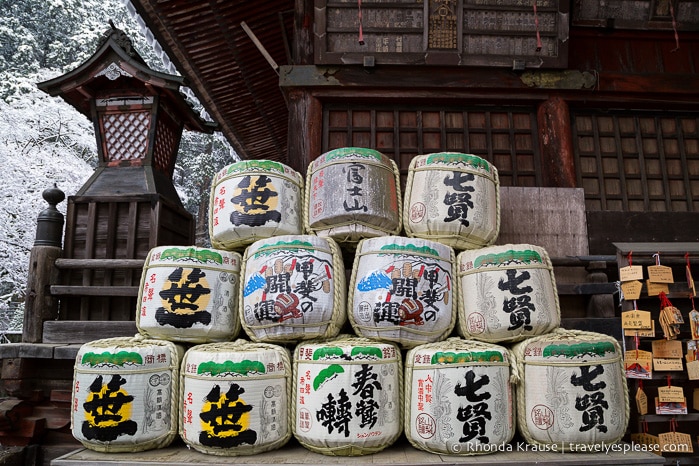 Sake (Japanese rice wine) has long been an important part of Japanese culture. Traditionally, sake is seen as way of connecting people to the gods. For this reason, sake is used in Shinto ceremonies, weddings and many other festivals and celebrations throughout the year. Sipping a cup of sake is a symbolic act of unification with the gods.
Brewers around Japan donate full sake barrels to Shinto shrines so that the alcohol may be used in ceremonies and festivals. However, they only give what is needed as anything more is considered wasteful.
Sake barrels can be seen at many shrines, but one of the most well-known displays is the long wall of stacked barrels at Meji Shrine in Tokyo.
More Japan Destinations and Travel Guides