Purchases made through links earn us a small commission, at no extra cost to you.
I'll always remember my first trip to Paris. I was in the eleventh grade, on a school trip to experience the French culture I'd been learning about and romanticizing in my mind for so long.
In many ways, my first trip to Paris was exactly what I expected. There were grand buildings, manicured gardens and parks, centuries old cathedrals, and impressive monuments. I was captivated by the architecture of Notre-Dame Cathedral, the elegance of the Eiffel Tower, and the artistry inside the Louvre.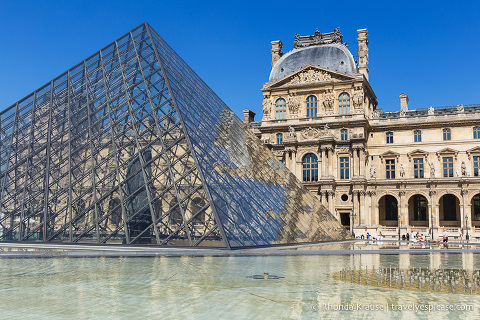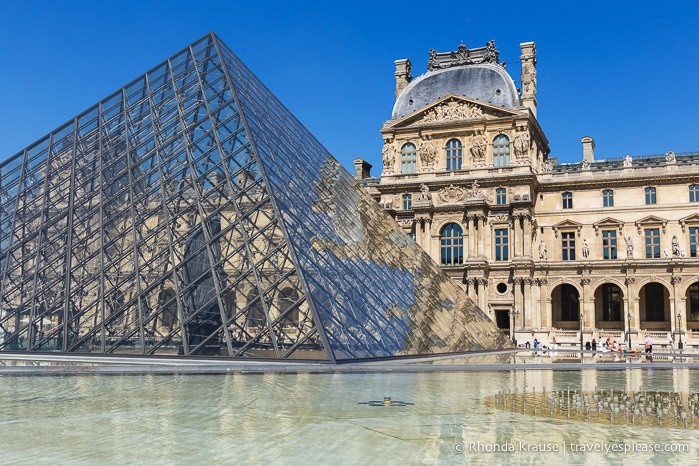 Ever since that first trip to Paris, I've been in love with the city, with travel, and with Europe. My long distance love affair with Paris continued into my thirties, when I returned with my husband for our honeymoon.
I wasn't sure what to expect on a trip to Paris as an adult, worried that maybe the city wasn't as magical as I remembered as a teenager.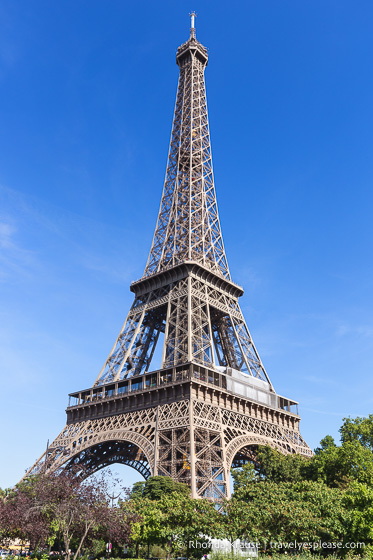 As I became re-acquainted with the city, I realized that by being on a school tour, I had actually been sheltered from the things that really immerse you in, and teach you about a city. Things like figuring out public transportation, budgeting for meals, choosing accommodations, conversing with locals, and deciding what to see and what to skip to make the most of your visit.
I consider our honeymoon my "true" first trip to Paris, as it's the one where I went beyond just sightseeing and actually learned how to travel in Paris.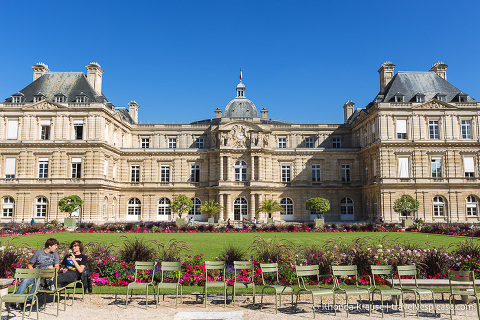 What to Expect on Your First Trip to Paris
Even though Paris was everything I anticipated it would be, that's not to say there weren't some surprises.
I decided to put together this Paris travel guide for first-time visitors to help answer questions or concerns you may have about visiting Paris for the first time.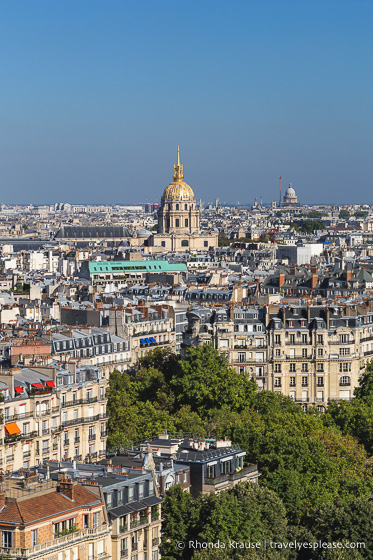 Fair warning- people seem to either love Paris or hate it (I think it's one of the best cities to visit in Europe). By being aware of what to expect when visiting Paris, you will have a better trip since you're more prepared, confident, and mindful of some of the cultural differences.
Here's a look at what you can expect on your first trip to Paris, including some practicalities and Paris travel tips based our personal experience.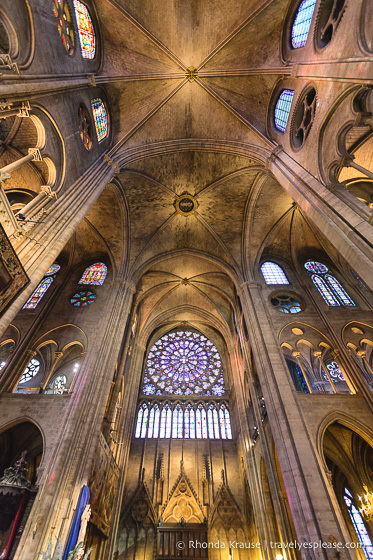 Getting Orientated- Geography of Paris
Paris is split in half by the Seine River. North of the river is considered the Right Bank (Rive droite) and south of the river is the Left Bank (Rive gauche). There are two small islands in the river- Île de la Cité, which is the historic heart of Paris, and Île St-Louis.
Postal districts known as arrondissements are used to describe areas of Paris. The first (premier) arrondissement is in the centre of Paris, from which the rest spiral outward in a clockwise direction. You'll see the arrondissements abbreviated as 1er, 2e, 3e, 4e etc. on maps and when denoting addresses.
Each area of Paris has a distinct atmosphere, whether it be bohemian, intellectual, chic, or cosmopolitan. Our neighbourhood guide explains this in more detail and can help you decide where to stay in Paris.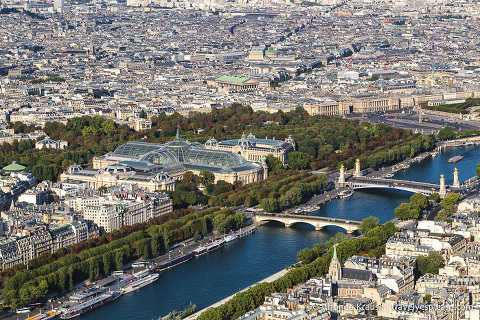 Language
It goes without saying that French is the primary language spoken in Paris. An effort to speak French, even if only a few basic words or polite greetings, is appreciated.
In our experience, we found that many people in the service and tourism industries could speak some English and would switch languages when it became obvious we knew very minimal French. We would get good service by using French first, especially saying "Bonjour, Madame" or "Bonjour, Monsieur" when we entered a café or shop, and not assuming that everyone spoke English.
Survival Tips:
Try and master some common French words and basic phrases. When in doubt, use the Google Translate app. During our first trip to Paris, we found the following French words and phrases helpful:
Bonjour- Hello
Au revoir- Goodbye
S'il vous plait- Please
Merci- Thank you
Pardon- Excuse me
Combien?- How Much?
Ou est…?- Where is…?
Parlez-vous anglais?- Do you speak English?
Je ne comprends pas- I don't understand
Je ne parle pas francais- I don't speak French
Oui- Yes
Non- No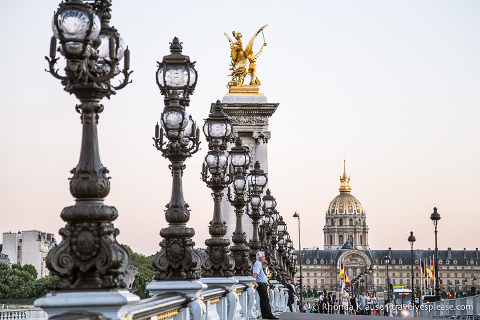 Transportation in Paris
Paris has a comprehensive transportation network (known as RATP) that includes a subway system (Metro), buses, and regional trains (RER). A nice thing about using public transportation in Paris is that RER and Metro stations are close together and you can transfer between the two for free (within Paris).
Our favourite way to get around Paris was to walk, but we'd use the subway and regional trains to travel long distances (or when we got tired). We also made use of Paris' self-service bike system (Vélib').
Using the Paris Metro and RER Trains
The Paris Metro consists of 13 colour-coded and numbered lines linking together Paris' neighbourhoods. The RER network of regional trains has 5 lines indicated with letters and a colour code.
Signs in the stations will indicate the colour and number (metro) or letter (RER) of the line, along with the direction of travel (final destination on that route). The line's map is displayed in every train, making it easy to find your stop.
The fare system is based on concentric zones. Zones 1-3 encompass central Paris, where most of the tourist attractions are. Zones 4-5 cover the greater Paris area, including the Palace of Versailles and Disneyland.
Single journey tickets and packs of ten can be bought from a multi-lingual machine in the subway station or at ticket windows.
If you plan to use public transportation a lot, consider buying a Mobilis (unlimited day use ticket) or Paris Visite Pass/Paris Tour Travel Pass (unlimited multi-day pass).
The Paris Metro operates from 5:30 am- 1:15 am, except for Friday and Saturday nights when it runs until 2:15 am. The RER operates daily from 4:30 am- 1:20 am. Confirm current hours HERE.
You must keep your ticket with you until you leave the station.
Bike Sharing
Vélib' Metropole is a 24-hour self-service bike sharing system that allows users to rent a bike for a small fee from 1,400 stands in Paris. Simply enter your payment information, take a bike, use it, and return it to any Vélib stand.
The price depends on how long you use the bike and is charged in 30 minute increments. If you buy a 24 hour pass the first 30 minutes are free, so if you return the bike every half hour, you'll only pay the rental fee and not an additional usage fee.
Sometimes the bikes are in poor condition (flat tires, broken pedals), so make sure you inspect it before taking it from the stand.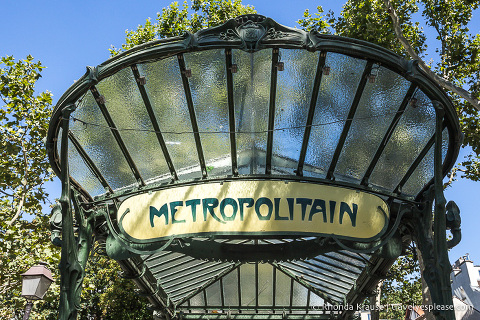 Attractions and Sightseeing Passes
There are so many places to visit on your first trip to Paris that it can be overwhelming trying to fit it all in. Our 4 day Paris itinerary is perfect for first-time visitors to Paris and has plenty of inspiration and tips.
Since Paris brings in a lot of tourists, this means that popular attractions, like the Eiffel Tower and the Louvre, can have long waits to get in. If you have your heart set on visiting a place, are travelling in high season (summer), or have limited time in the city, I'd recommend booking tickets in advance online.
Paris has some sightseeing cards that can help you make the most of your first trip to Paris by saving both time and money. There are two main options available:

The Paris Pass- A complete sightseeing pass that includes free entrance to over 75 attractions, fast-track entry at select popular attractions (including the Louvre and Musee d'Orsay), a hop-on-hop-off bus tour, and a guidebook to help plan your first trip to Paris. Learn more about the pass and buy it here.
The Paris Museum Pass- Offers fast track entry and free admission to museums and monuments in and around Paris. Here is our review of the Paris Museum Pass, plus tips for using it.

Some attractions in Paris have airport-like security (Sainte-Chapelle comes to mind), and these security lines can't be skipped with fast track passes (that only applies to ticket lines).
Most museums in Paris close one day a week, usually Mondays or Tuesdays. The Louvre is closed on Tuesdays and Musée d'Orsay on Mondays.
The best way to avoid crowds at Paris' popular museums is to visit in the evening on days when they are open late. The Louvre is open late on Wednesdays and Fridays until 9:45 pm. Musée d'Orsay is open late on Thursdays until 9:45 pm.
Some museums have free admission days near the beginning of the month. The Louvre is free on the first Saturday of each month from 6:00 pm- 9:45 pm. Musée d'Orsay is free on the first Sunday of the month.
Accommodations
Hotel rooms in Paris are much smaller compared to what you get in North America. Even with only two of us, our mid-range hotel room in the Latin Quarter was very cramped (the hallways and bathroom reminded me of being on a cruise ship!) If you are travelling with a family, or just want more space, consider renting an apartment.
Accommodations in Paris are a lot more expensive than elsewhere in France. Hotels typically don't include breakfast in the rate, but you may find some that do.
A government tourist tax will be applied to your accommodation bill for each night and each person. The rate depends on the type of accommodation.
Paris is popular year round, so it's best to book accommodations in advance.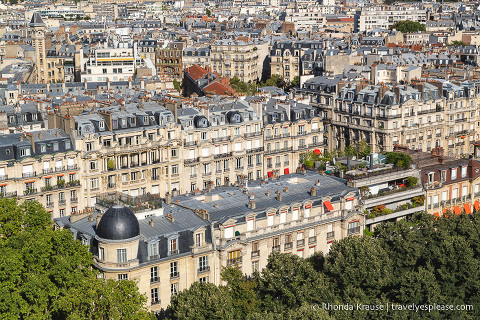 Restaurants and Eating Out
There's definitely no shortage of highly rated and expensive restaurants in Paris, but there's also plenty of options that cater to smaller budgets. For dinner, we had no trouble finding restaurants where we could have a meal for around €15/person. For breakfast and lunch, we opted for light meals at cafés and boulangeries (bakeries). For nicer, multi-course meals, expect to pay €35 and up.
Menus are displayed outside and prices shown include taxes and service. There are set menus (often for lunch) and à la carte menus.
Eating out in Paris is an experience that is not to be rushed. Don't be surprised if the service is slower than what you are used to at home, with a bit of a gap between courses. You'll likely also have to ask for your bill to be brought to the table when you're ready to leave.
Restaurant servers are more formal and less smiley than in North America and I think this gets misinterpreted as being unfriendly or rude. Their job is to take your order and bring your food, after that they'll give you your space. Standards for good service are just different in Paris, so don't expect outgoing small talk and constant attention from servers.
Tap water in Paris is safe to drink, so no need to buy bottled water unless you want sparkling. Ask the waiter for carafe d'eau (a pitcher of water) or eau du robinet (tap water). By law, restaurants in France are required to serve tap water free of charge.
Lunch is usually served between noon and 2:00 pm. Restaurants open for dinner at 7:00 pm and usually close at 10:30 pm, but in busier districts some stay open past midnight. Parisians don't dine until at least 8:30 pm.
Tipping in restaurants is not expected the way it is in North America. The norm is to round the bill up and leave some change on the table if service is good.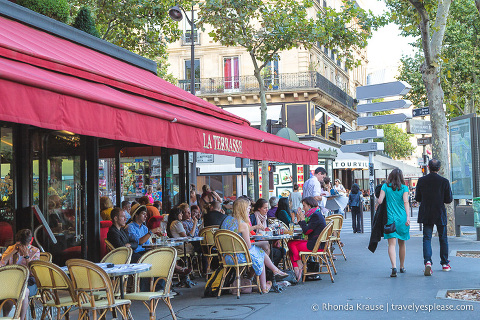 Weather
Paris has four distinct seasons. In spring (March- June), average temperatures range from 4°C– 12°C early in the season, to 10°C- 20°C in late spring. Summer (June- September), sees average temperatures from 13°C- 25°C. In autumn (September- December), temperatures range from 12°C- 21°C early in the season and 5°C- 10°C as it gets closer to Christmas. Winter (December- March) sees temperatures from 1°C- 7°C.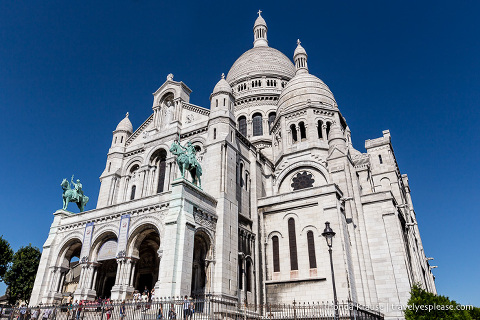 Safety
We didn't feel like Paris was dangerous or less safe than any other big city. Our main concern was pickpocketing, since tourists are a target for this type of crime. We noticed a few scams where someone would approach with a "survey", a "petition", or something else to read as a distraction while their accomplices lift money from your pocket or purse.
As a precaution, we kept our money in our front pockets, not in a wallet, or in an inside pocket of my camera backpack, which has its zippered opening against my back and not facing out.
Another annoyance was people trying to sell us useless junk outside of tourist attractions (I don't need a laser pointer!)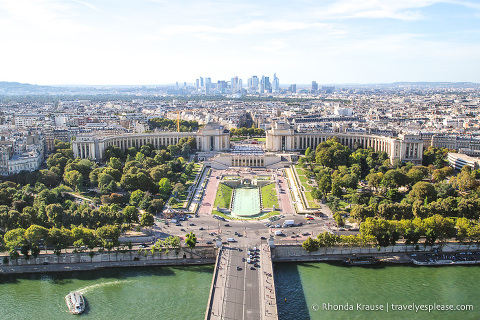 Public Toilets
Paris has 400 public toilets (sanisettes) located around the city. The ones on main roads/busy areas are open 24/7 while the rest are open from 6:00 am-10:00 pm. They have been free to use since 2006.
Paris Tourist Information
For tourist information in Paris, try the welcome centres at Hôtel de Ville and Gare du Nord. You can also get information at the Reception du Carrousel du Louvre, directly linked to the Louvre Museum.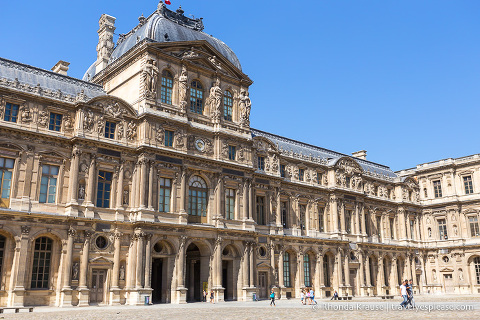 Other Observations and Tips for Your First Trip to Paris
Paris can be romantic, but don't be surprised if it's dirtier, smellier, and noisier than you expected. We even saw a few rats by Notre-Dame Cathedral!
Having a picnic is a great way to enjoy Paris. Popular picnic spots are at Parc du Champ de Mars, in between the Eiffel Tower and École Militaire, and at Luxembourg Gardens.
All of Paris' six main-line train stations are served by the metro, making it easy to do a day trip from the city or move on to other European destinations.
Forget the stereotype about Parisians being rude. Just like every other place in the world, you will encounter rude people and polite people. I touched on this before, but if you set out on your first trip to Paris expecting cultural differences, especially in regards to service, social conventions, and rules of conversation, then it'll be easier to adjust. My top travel tip for Paris is to always be quick to offer a greeting in French, wait for a responding Bonjour, then be direct and to the point, expecting the same in return. Understanding conversational norms goes a long way in Paris!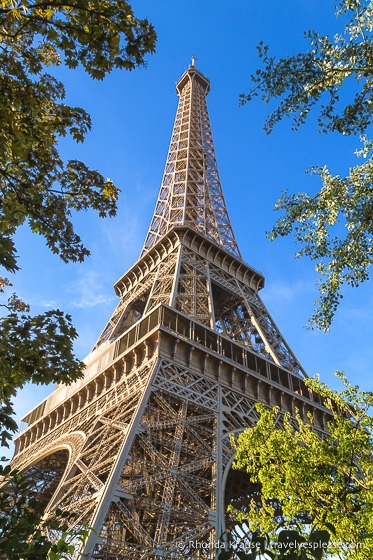 Final Thoughts About Visiting Paris
I don't often make repeat visits to places, but it will take many more trips before I tire of visiting Paris.
The city's beauty and inherent romanticism allows me to overlook its faults and simply enjoy being in Paris. Whether it's learning about French history at places like the Conciergerie, wandering through a park, or enjoying some sweet treats at a pâtisserie, Paris captures 100% of my attention and never lets go.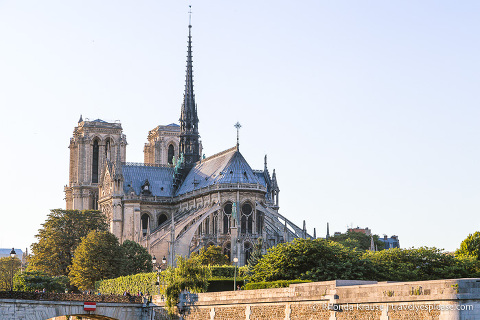 Tours in Paris
Here is a trusted site that has a large inventory of TOURS AND TICKETS FOR ACTIVITIES IN PARIS. You can book everything from walking tours, bike tours, guided visits, skip-the-line tickets, wine tastings, river cruises, show tickets, and day trips out of the city. There's so many great activities to choose from!
Paris Skip-the-line Tickets
Here's another reputable site that has fast track tickets for Paris' popular museums and attractions. They also have tickets to shows, sightseeing cruises, and a few tours. Digital ticket delivery is instant and you can show your phone (in most cases) at the ticket holders entrance- no need to print!
Accommodations in Paris
For your convenience, here is a list of HOTELS IN PARIS. Please consider booking your Paris accommodations through the included link. It costs you nothing extra and helps support this website. Thank you!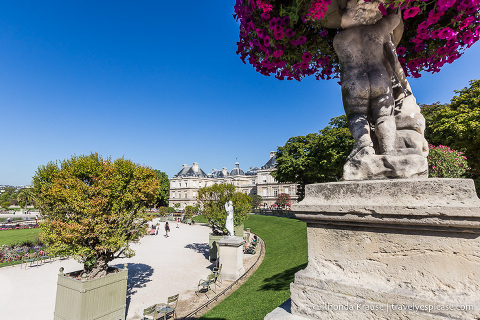 More Paris Attractions and Travel Guides