Purchases made through links earn us a small commission, at no extra cost to you.
Pretty places abound in Japan. From the man-made beauty of Japanese temples and Shinto shrines to the natural landscapes that have become icons of the country, there are countless beautiful places in Japan to visit.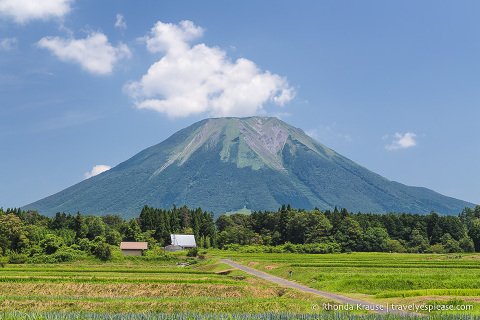 Japan is a country that cares about aesthetics. City streets are clean, gardens are perfectly manicured, and architecture is in harmony with the natural surroundings.
For those reasons, I easily fell in love with the country during my first trip to Japan. With my Japan Rail Pass in hand, I travelled for 2 weeks in Japan exploring big cities, small towns and the main attractions they had to offer. I've since made two other trips, discovering even more wonderful places to go in Japan.
Beautiful Places in Japan to Visit
The following list of places to visit in Japan are my personal highlights, the locations whose beauty and overall appeal left a lasting impression and deepened my love for Japan.
Of course, this is just a small selection of the beautiful places in Japan, and a work in progress as I hope to return to the country many more times, but I hope it gives you some ideas of incredible places to see in Japan.
*All links will open in a new window for your convenience.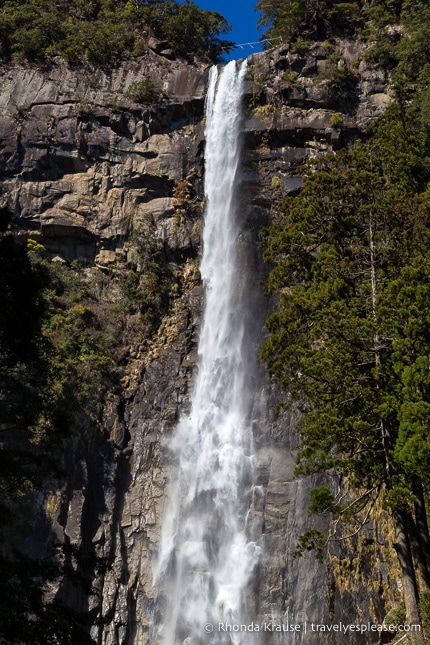 Kyoto
There's no doubt that Kyoto is one of the most beautiful places to visit in Japan thanks to its inviting mix of nature and traditional architecture.
Temples and shrines can be found all across the city, nestled among picturesque gardens brightened by cherry blossoms in the spring and red maple leaves in the fall.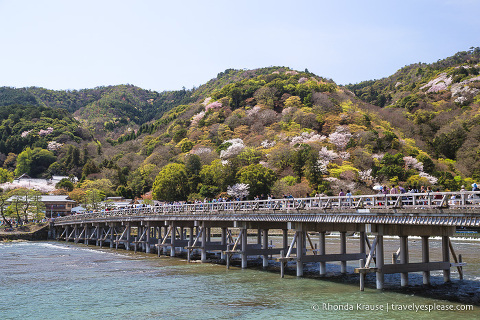 A few eye-catching ones worth visiting are Kinkaku-ji Temple and its gold covered pavilion, Fushimi Inari Shrine and its tunnel of torii gates, To-ji Temple and its five-storied pagoda, Kiyomizu-dera Temple and its large wooden verandah, and Kodai-ji Temple with its rock garden and small bamboo grove.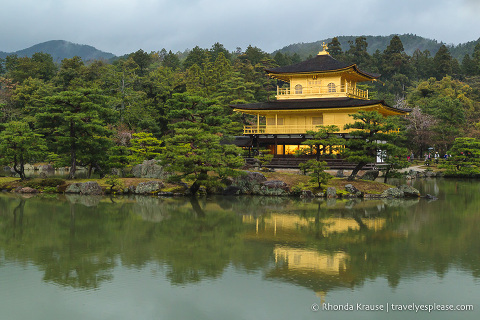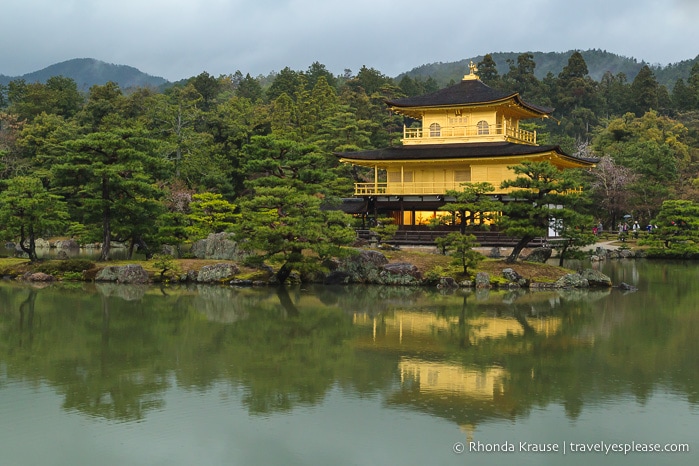 Kyoto also has many pretty neighbourhoods and streets to wander in between visiting temples and shrines. The canal-side, tree-lined Path of Philosophy is a great place to see cherry blossoms in Kyoto, as is Shimbashi Street, considered by some to be one of the most beautiful streets in Asia. Other scenic streets are Ninen-zaka and Sannen-zaka with their traditional wooden buildings.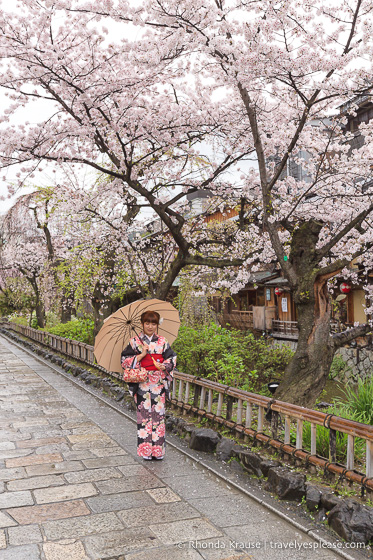 If you love nature and wildlife, then Arashiyama is an especially enjoyable district to visit. The forested hills not only make an attractive setting for temples, tea houses, and riverside parks, but the area is also home to the Iwatayama Monkey Park and Kyoto's famous bamboo grove.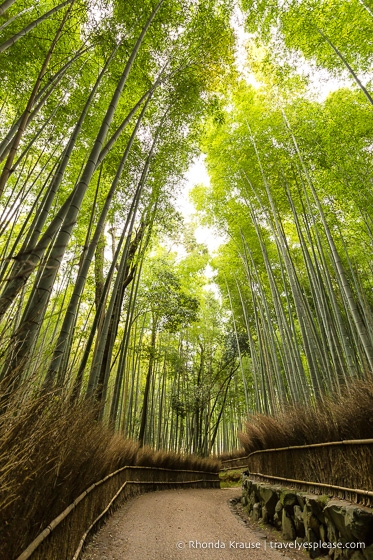 Read more: How to Spend 3 Days in Kyoto- Our Itinerary
Miyajima Island
The recognition and appreciation of Miyajima Island's natural beauty dates back hundreds of years to when it was named one of the Three Most Scenic Spots in Japan. Even now, it's a title that's rightfully deserved.
Located in Hiroshima Bay, the island offers miles of coastlines and mountain top trails for admiring the Seto Inland Sea. During a hike on Mt. Misen, you can visit two observatories that show off Miyajima's gorgeous setting.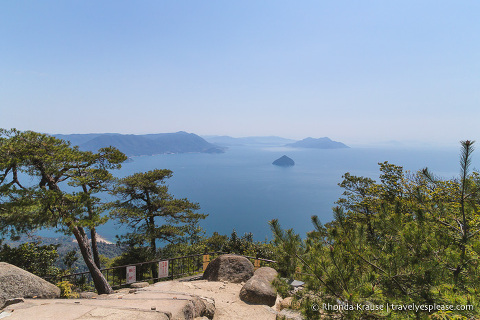 The island has several spiritual sites with traditional Japanese architecture, the most unique of which is Itsukushima Shrine. This vermilion coloured shrine was built on wooden pilings so it looks as though it's floating in the sea when the tide is in.
The most stunning sight you can see in Miyajima is the sun setting behind the island's Great Torii. Standing in the sea awash in warm, golden light, it truly is a magical scene.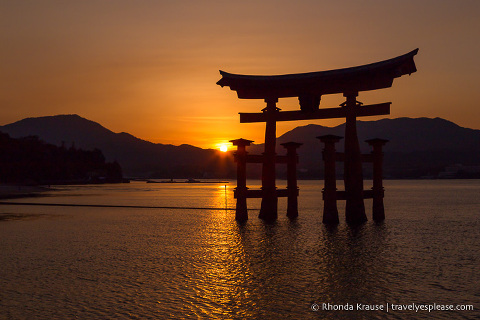 Read more: Miyajima Island- Exploring One of Japan's Most Scenic Spots
Nikko
Nikko is another one of the beautiful places in Japan that harmoniously blends spirituality and traditional architecture with nature.
For centuries Nikko has been a centre of mountain worship for followers of Buddhism and Shinto. Temples and shrines were built in the shade of towering cedars and pines, not far from a photogenic sacred bridge and scenic gorge lined with stone statues of the bodhisattva Jizo.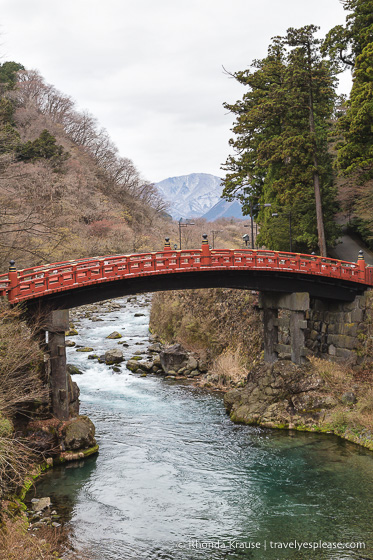 The surrounding area is home to mountains, waterfalls, and lakes, providing plenty of places to appreciate nature and admire autumn foliage.
As for the shrines and temples in Nikko, the most stunning one is undoubtedly Toshogu Shrine, lavishly decorated with gold leaf, wooden carvings, and colourful paint.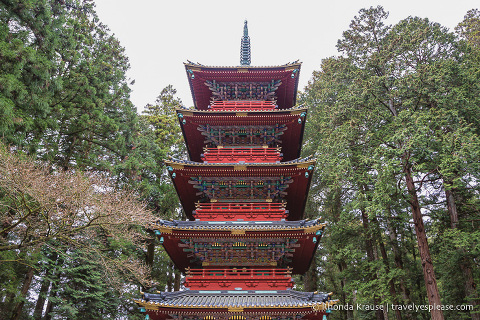 Read more: A Day Trip to Nikko
Mt. Fuji and the Fuji Five Lakes
There is no image more recognizable as a symbol of Japan than that of Mt. Fuji. Japan's most famous volcano, and one of its Three Holy Mountains, is designated a Special Place of Scenic Beauty by the Japanese government.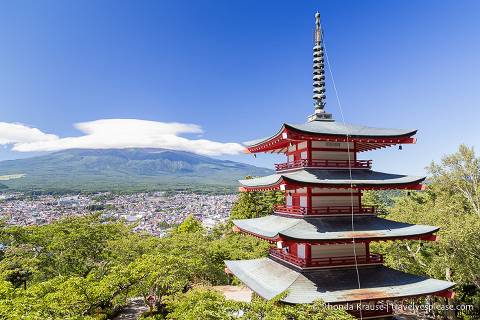 Making up for the fact that Mt. Fuji is often hidden behind clouds, are several other beautiful spots you can visit around the area's five lakes.
Oshino Hakkai has thatched roof buildings overlooking eight sparkling clear ponds, Arakura Sengen Shrine has a pretty pagoda that's a popular spot for photographing Mt. Fuji, the open air museum at Saiko Iyashi no sato Nenba showcases traditional farmhouses, and Fujiyoshida Sengen Shrine has an impressive torii gate and peaceful forested location.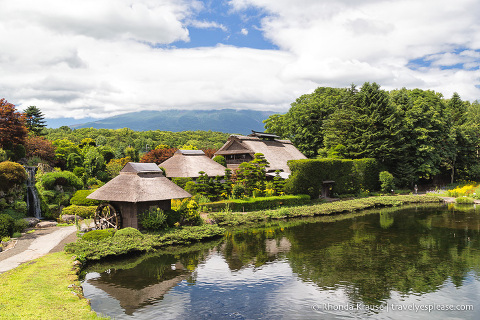 Read more: Exploring the Fuji Five Lakes– Things to Do Even When You Can't See Mt. Fuji
Nara Park
Nara Park makes this list of beautiful places to visit in Japan because of its irresistible combination of wildlife, gardens, and architecture.
The park is well known for the hundreds of deer that freely roam the grounds. For the most part, the deer in Nara Park are really friendly and you can even buy special crackers to feed them.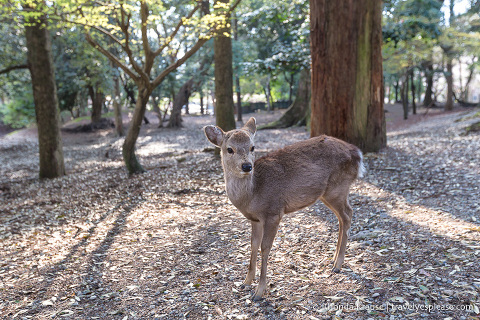 Another enjoyable attraction in the park is the monumental Todai-ji Temple. The huge main hall was at one point the largest wooden building in the world, and even though it's a fraction of its original size, it still makes a lasting impression.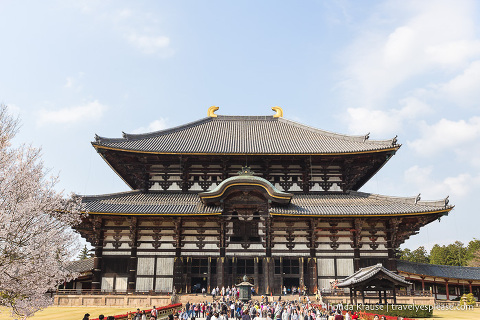 Read more: Exploring Nara Park- Temples, Shrines and Deer
Koyasan
The most attractive thing about Koyasan is that it's an escape from our busy, crowded, modern world.
Here, on the forested peaks of Mt. Koya, you'll find over a hundred temples where Buddhist principles are regularly practiced. Some of these temples even welcome travellers to stay the night and experience their traditions firsthand.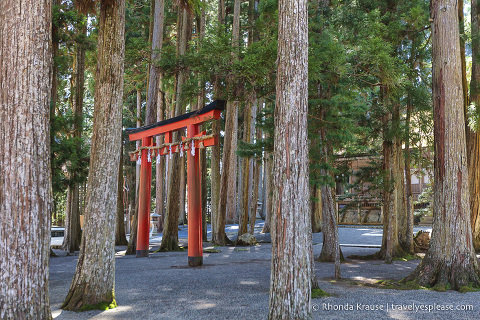 Walking around Koyasan you'll see several fine pieces of art and architecture like the Great Pagoda at the Danjo Garan complex, the rock garden and painted screen doors at Kongobuji Temple, and the Daimon gate.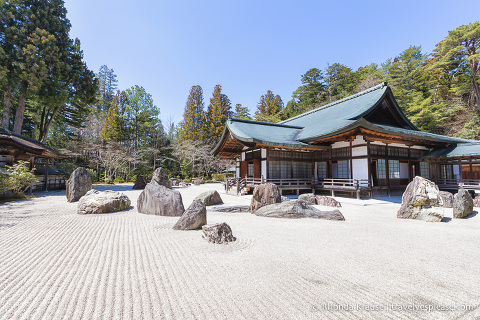 As appealing as these structures are, nothing compares to the atmosphere and eerie beauty of Okunoin Cemetery. Walking down the long, stone path feels more like a walk in the forest than visit to the cemetery, as lofty cedar trees shade hundreds of thousands of moss-covered grave markers.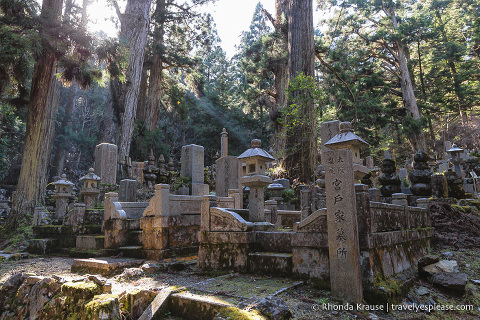 Read more: Koyasan- Guide to Visiting the Sacred Sites of Mt. Koya
Tottori Prefecture
Tottori may be Japan's least populated prefecture, but that doesn't mean it's short on beautiful sites.
Tottori City is home to several of the region's top natural attractions including the sprawling seaside Tottori Sand Dunes (across from the equally impressive Tottori Sand Museum) and the San'in Kaigan Geopark, where you can take a scenic cruise along the rocky Uradome Coast.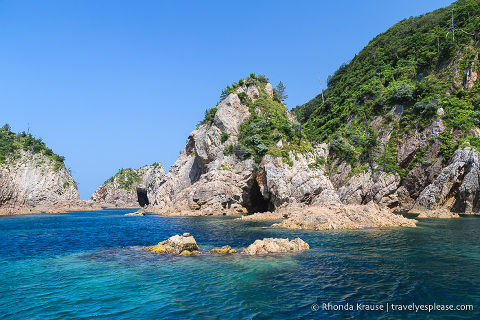 Elsewhere in the prefecture you'll find plenty more beautiful places to visit in Japan like Mt. Daisen and the wonderful Tottori Hanakairo Flower Park, one of Japan's largest flower gardens. Sanbutsuji Temple steals the show though, with one of its halls dramatically built on the face of Mount Mitoku.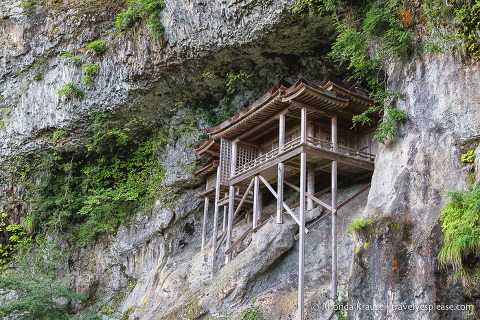 Read more: How to Spend 3 Days in Tottori, Japan- My Itinerary
Himeji Castle
The bright white Himeji Castle has a certain elegance that sets it apart from other castles in Japan.
Nicknamed the "White Heron Castle", this national treasure is widely considered to be the most magnificent castle in Japan. The dichotomy of its architecture- imposing and strong, yet delicate and artistic- effortlessly proves that strength and beauty can be one and the same.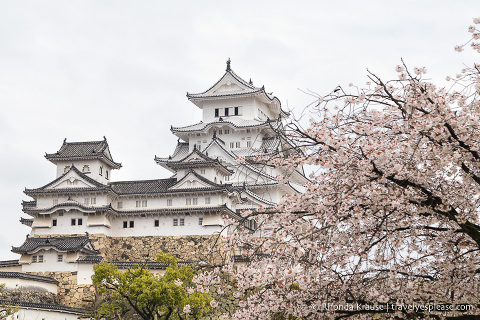 The castle's dazzling appearance is further enhanced by the gardens and parkland that surround it. It's especially photogenic during cherry blossom season when gracefully framed by pink blooms.
Read more: Himeji Castle- A National Treasure of Japan
Matsumoto Castle
Matsumoto Castle, like Himeji, is one of the most exquisite of Japan's 12 original castles.
Its striking black exterior, two donjons, wide moat, vermilion bridge, and mountainous backdrop create picture perfect scenes from every angle.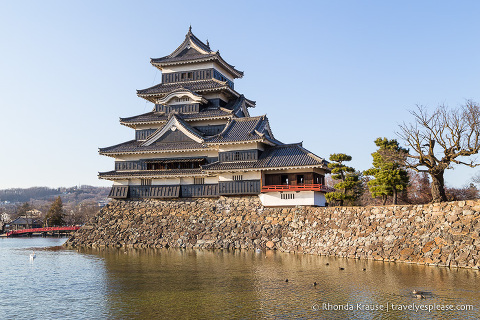 Perhaps most impressive is how much of the castle exists in its original state. The wooden interior is worn in places, as one would expect for a centuries old castle, but that authenticity provides a uniquely engaging experience you can't get at some of Japan's reconstructed castles.
Read more: Matsumoto Castle- Visiting an Original Japanese Castle
Nachisan
Nachisan is one of the most beautiful places in Japan because it epitomizes the country's spiritual relationship with nature.
On this sacred mountain, followers of Buddhism and Shinto worship Nachi Falls, Japan's tallest waterfall with a single uninterrupted drop. The waterfall combined with the pagoda of Seiganto-ji Temple creates a remarkably beautiful scene that captures the soul of Japan perfectly.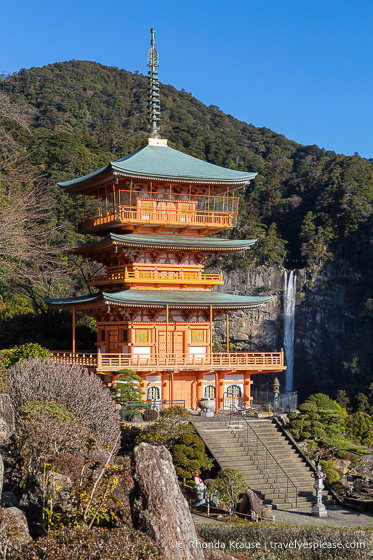 Leading to and from this mountaintop complex of temples and shrines is a stone path surrounded by towering ancient cedar trees. This atmospheric trail forms the Ogumotori-goe section of the Kumano Kodo ancient pilgrimage route.
With peaceful forests, historic hiking trails, a scenic waterfall, and classic Japanese architecture, Nachisan is definitely one of the best places to visit in Japan.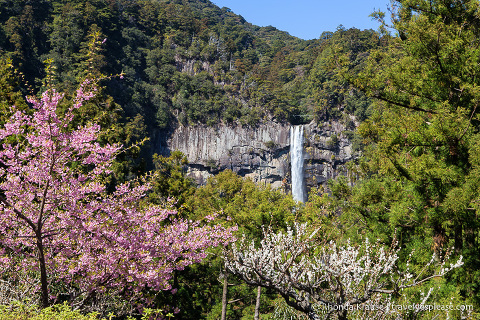 Read more: Exploring Nachisan- A Sacred Mountain on the Kumano Kodo Pilgrimage
Gokayama and Shirakawago
Gokayama and Shirakawago are neighbouring regions in the remote Shogawa River Valley. They are home to several small, adorable villages known for their traditional thatched roof farmhouses.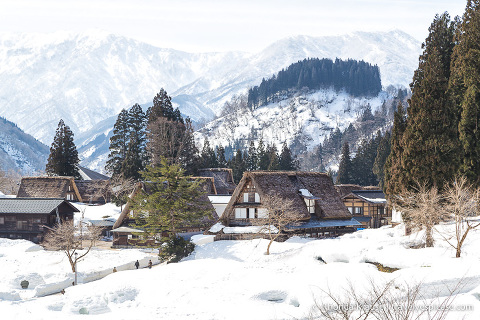 Built in gassho-zukuri style, these houses feature tall, sloped roofs capable of withstanding the heavy snowfalls this mountainous region experiences. The houses and snowy scenery look especially pretty during Shirakawago's popular winter light up event. I've yet to attend, but from photos I've seen Ogimachi Village looks like it belongs inside a snow globe!
Gokayama's gem is the village of Ainokura. Here you can see 20 gassho-zukuri houses, some of which have been turned into museums and inns. There's even a hillside nature trail you can walk to view the village from above.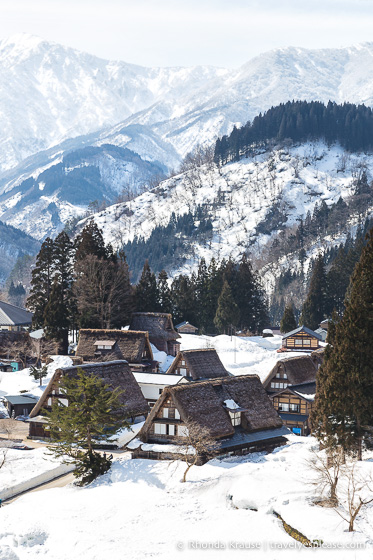 Gokayama and Shirakawago, with their historic farming villages nestled in a mountain valley, are so photogenic and unique that there's no doubting they are some of the most beautiful places in Japan to visit.
Read more: Gokayama, Japan- Enjoying Historic Architecture and Traditional Crafts in Ainokura Village
Tokyo
There are not a lot of major cities in the world that can pull off what Tokyo does.
It's ultra-modern, yet respectful of history and tradition. It's crowded and busy, yet surprisingly clean and orderly. Tokyo bridges the gap between old and new, balancing innovation and modernization with customs and heritage. This unique blend of Japanese culture is why Tokyo is one of the best places in Japan to visit.
Some of the more tangible things that make Tokyo one of the most beautiful places in Japan are its public parks and gardens, distinctive art and architecture, and vibrant neighbourhoods.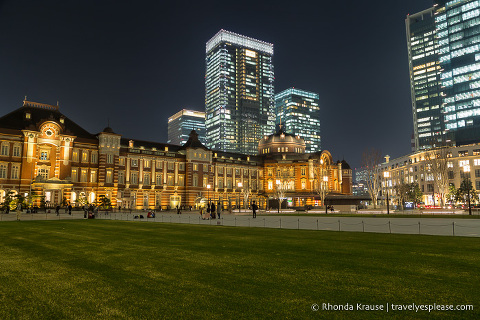 The flashing billboards and electric atmosphere of Shinjuku and Shibuya make them top neighbourhoods to visit in Tokyo at night. Among the soaring skyscrapers, structures like the Tokyo Skytree, Rainbow Bridge, Asahi Breweries headquarters, and Tokyo International Forum stand out with their exceptional, contemporary designs.
On the other end of the spectrum, Senso-ji Temple represents Tokyo's traditional side, while other spiritual sites like Meiji Shrine and the lesser-known Nezu Shrine preserve Tokyo's history and nature.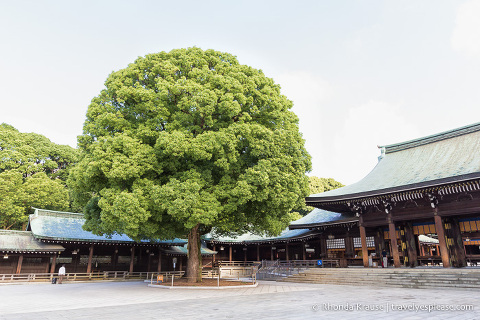 The city is also home to many delightful, spacious parks. Shinjuku Gyoen showcases several different types of gardens and varieties of cherry trees, whereas the Imperial Palace East Gardens feature a pretty Japanese garden and some remains of Edo Castle.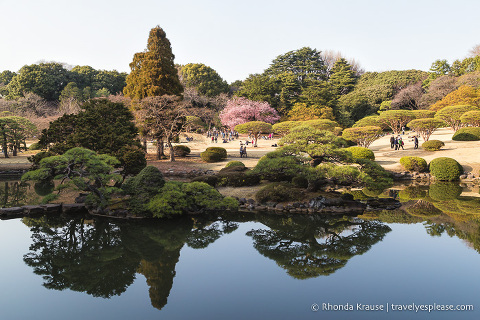 Read more: How to Spend 4 Days in Tokyo- Our Itinerary
Hiroshima Castle
Hiroshima Castle may be a reconstruction, but that doesn't make it any less appealing than Japan's original castles.
The castle is circled by a large moat that's bordered by a variety of trees. Only the top levels of the castle's keep can be seen from behind the trees, its wooden exterior blending nicely with the natural surroundings.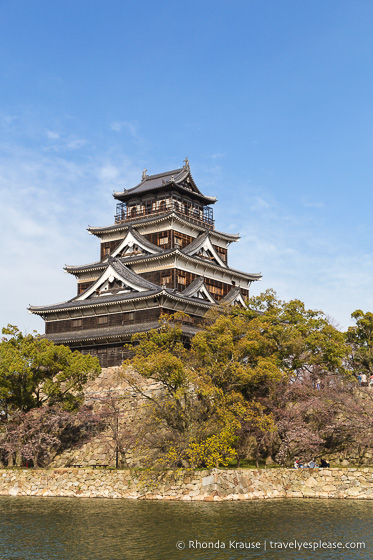 An attractive gate bridges the moat welcoming visitors into the grounds. Once inside, you can enter some of the buildings to see informative displays, plus enjoy a great view of the city from the top of the main keep.
Read more: Hiroshima Castle- History, Photos and Tips for Visiting
Jigokudani Monkey Park
Jigokudani Monkey Park makes my list of beautiful places in Japan to visit not so much for its physical appearance, but because of its cute, furry residents.
This park near Nagano is famous for the wild monkeys that come down from the mountains to bathe in its hot springs. It's very entertaining to see these snow monkeys swim in the steaming water and the facial expressions they put on are priceless!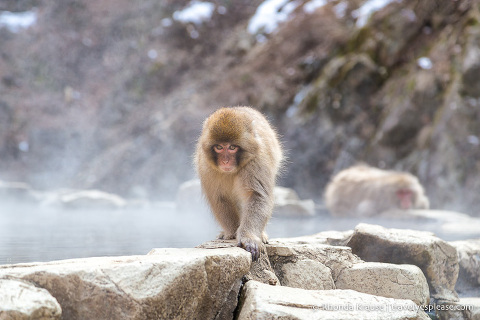 Along with all the amusing interactions, there are beautiful moments to witness too. From mother monkeys feeding, grooming, and carrying around babies on their backs, to young monkeys first discovering their reflection in the water, these tender moments emphasize that beauty is not only found in landscapes, but in the living beings that inhabit them as well.
Read more: Jigokudani Monkey Park- See Hot Spring Loving, Wild Snow Monkeys in Japan
Kanazawa
Kanazawa is one of the most beautiful places to visit in Japan because of its charming teahouse districts and large Japanese garden. It also offers some of the best opportunities to learn about and experience Japanese traditions in the Chubu region.
The city has three preserved teahouse districts from the Edo period where you'll find streets lined with old wooden buildings. The largest and best known district is Higashi Chayagai, where it's common to see locals and tourists strolling around in pretty kimonos. The traditional clothing mixed with historic buildings creates a wonderful ambiance that enhances the area's appeal.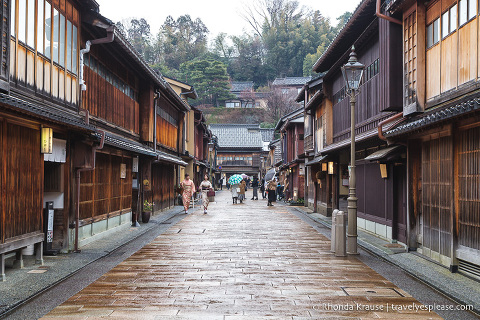 One of the Three Great Gardens of Japan is also located in Kanazawa. Kenrokuen Garden wonderfully demonstrates all six aspects considered to make an ideal landscape garden and features pine trees, ponds, bridges, and stone lanterns.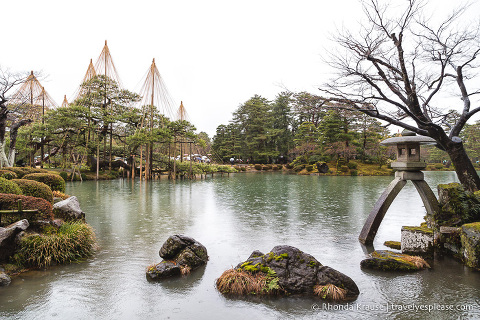 Yoshino
Yoshino is a small mountain town offering scenic views, hiking trails, and temples and shrines.
Mount Yoshino is most famous for being Japan's top cherry blossom viewing spot. Every spring, 30,000 cherry trees planted on the slopes of the mountain bloom into various shades of pink, creating a spectacular sight.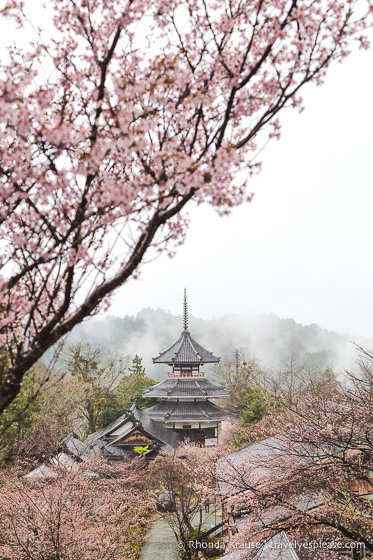 Cherry blossoms aren't the only reason why Yoshino is one of the most beautiful places in Japan. It also has several attractive parks, shrines, and temples including the World Heritage Site Kinpusenji Temple, which marks the start of the Mount Omine pilgrimage trail.
Read more: Yoshino- Cherry Blossoms and a Whole Lot More!
Nabana no Sato
Nabana no Sato is a flower park that's part of the Nagashima Resort in Kuwana City.
Throughout the year you can see various seasonal flowers like begonias, hydrangeas, tulips, roses, and irises. There's also a large plum tree garden, some cherry trees, and a pleasant village-like area with shops and restaurants.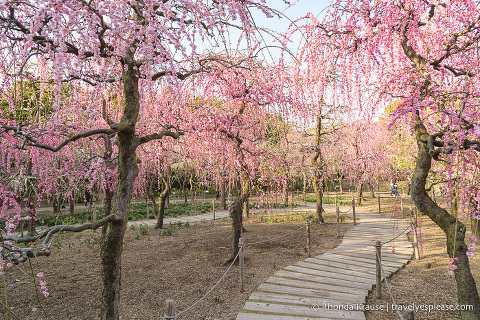 The park hosts one of Japan's largest annual flower festivals, but its winter illumination event is the real reason why I consider it to be one of the most beautiful places to visit in Japan.
The illumination display is one of Japan's biggest and best, with millions of LED bulbs forming light tunnels, filling fields, and dancing across ponds. There's even a gigantic animated light show that changes themes each year. It's an absolutely dazzling display!
Read more: Nabana no Sato Winter Illumination- A Spectacular Light Festival in Japan
Final Thoughts About Beautiful Places to Visit in Japan
As you can tell, there's no shortage of beautiful places in Japan to visit. This list of my personal favourites is really just a small sample of all the incredible places to go in Japan. It's one country I could visit over and over again and still be inspired by its scenic landscapes and alluring culture.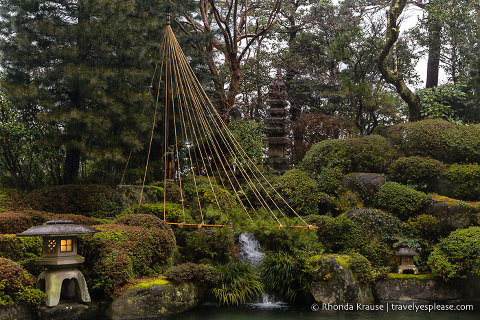 Tips For Visiting Beautiful Places in Japan
All the locations I mentioned above are on the main island of Honshu.
Spring's cherry blossom season is a popular time to visit Japan so be prepared to share many of these spots (especially Kyoto) with a lot of other tourists.
Train is the easiest and fastest way to get around Japan. If travelling long distances, a Japan Rail Pass can potentially save you some money. Here is where you can buy the pass online from an authorized vendor. For more information, check out our review of the Japan Rail Pass.
Accommodations in Japan
For your convenience, here is a list of HOTELS IN JAPAN. Please consider booking your Japan accommodations through the included link. It costs you nothing extra and helps support this website. Thank you!
Tours in Japan
Here is a trusted site where you can conveniently book TOURS AND TICKETS FOR ACTIVITIES IN JAPAN. There's a huge selection to choose from!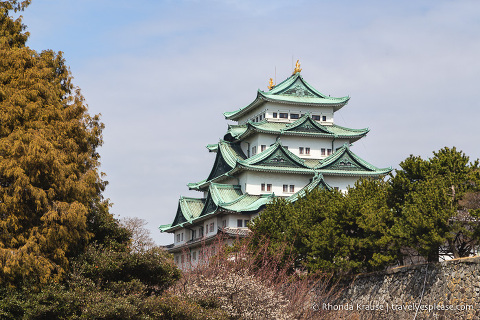 More Japan Destinations and Travel Guides